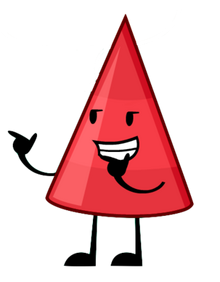 Welcome to the Ultimate Insanity Wiki!
[
]
Hello, Welcome to the Ultimate Insanity Wiki! This wiki will give you information on the characters, episodes, and just the whole show in general! Ultimate Insanity is an object show created by Daniel Rapitis, you may know him for his show Object Insanity but got cancelled. The show is about 24 contestants forced to battle for a grand prize. The show is hosted by Battery & Peanut Butter. You can find the list of characters here.
Characters
[
]
Hosts
[
]
Tips on when editing the wiki
[
]
When making character articles, there are some essential things to add in them. Add a heading sentence on top of them saying for e.g "Smartphone is a contestant on Ultimate Insanity" (see Smartphone) then adding their personality coverage and Trivia in order. Use the U.I Contestants Template.
Categories
[
]
When making categories, don't add anything like cute or shy. Those take up too much space on the wiki and are overall unnecessary to add.
Pages
[
]
When making or editing pages, don't add unnecessary pages that are not relevant to the topic of the Ultimate Insanity series (see Band-Aid for example). When editing pages, don't add weird emojis or faces and use full sentences (example of full sentence: Walkie Talkie is first shown watching Television until he sees a News Channel informing him that there has been a kidnapping in his street. He knows to be careful until he gets a doorbell ring, Walkie Talkie opens the door and finds Peanut Butter who punches him in the face).
Poll(s)
[
]
They're currently gone